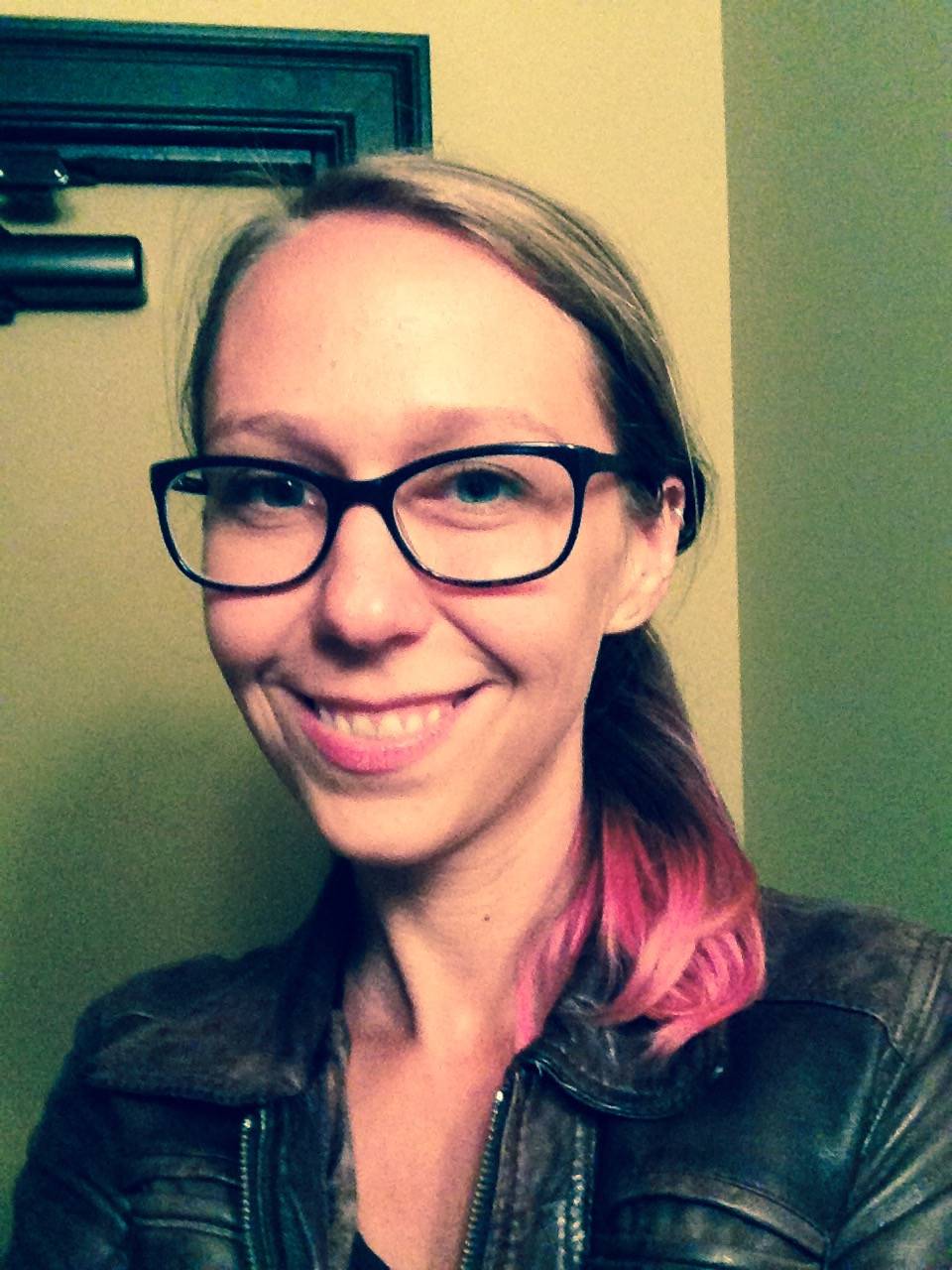 Office: Centennial 146
Phone: 512.245.6250
E-mail: haegele@txstate.edu
Biography: Dr. Haegele earned her B.A. (French and German) and M.A. (German) at the University of Pittsburgh before completing her Ph.D. in German and Comparative Literature at Washington University in St. Louis. She has studied in Avignon, France, in Augsburg, Germany, and in Berlin, where she conducted her dissertation research with a fellowship from the Berlin Program for Advanced German and European Studies. After teaching at Auburn University and Smith College, she is thrilled to be part of the academic community at Texas State!
Research Interests: Dr. Haegele's research focuses on postwar through contemporary German cinema with an eye toward representations of violence. She is currently working on her first book project on violent genres--the crime film, the western, the biker film, and the political thriller--in popular West German cinema between 1960 and 1980. Her work has appeared in The Sixties: A Journal of History, Politics and Culture and Berlin School Glossary: An ABC of the New Wave in German Cinema (Intellect, 2013), and she has an article forthcoming in the coedited volume A Transnational Art Cinema: The Berlin School and Its Global Contexts, ed. Marco Abel and Jaimey Fischer (Wayne State UP, 2018). In addition to her book project, she is currently working on articles on the West German "St. Pauli" exploitation films, scheduled to appear in Celluloid Revolt: German Screen Cultures of the Long 1968, ed. Christina Gerhardt and Marco Abel (Camden House, 2018), and on the aesthetics of 1970s feminist underground comix in Ziska Riemann's Lollipop Monster (2011). Dr. Haegele is also completing an essay on Niklaus Schilling's spy film Der Willi-Busch-Report for Dr. Glajar's edited volume Cold War Spy Stories, ed. with Alison Lewis, and Corina Petrescu (University of Nebraska, 2018).
Courses Taught:
German 3304A: Gangster, Mörder, Räuber, Hacker: Deutsche Kriminalfilme von Weimar bis heute

GER 300: Subversive Fictions: German and Austrian Women Writers in the Nineteenth Century (Smith College)

GER 231: Drugs, Delinquents, and Desire: Hamburg in German Cinema (Smith College)

CompLit 215C: Introduction to Comparative Practice I: Representing Violence (Washington University in St. Louis)

German language courses from beginning through advanced