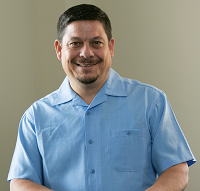 Office: Centennial 222
E-mail: sm55@txstate.edu
Phone: 512.245.3071
Biography:
Professor Sergio M. Martínez completed his PhD at the University of Arizona (2005), his M.A. in Spanish (1999) and his BA in Spanish (1996).
Currently serves as the first-year Spanish coordinator and the academic program director for the Querétaro study abroad program. He is the co-director of the Letras Hispanas: Revista de Literatura y Cultura.
From 2013 to 2015, Dr. Martínez was the Jesse H. and Mary Gibbs Jones Professor of Southwestern Studies (2013-2015).
Research Interests: Dr. Martínez research interests are in Mexican and Mexican American literature, migration literature, and Mexico-United States transnational studies.
Courses Taught:
Graduate:
Spanish 5310F: Contemporary Mexican Narrative
Spanish 5315: Mexican Novel: 19th and 20th Century
Spanish 5315: Mexican Novel of the 19th Century
Spanish 5315: The Novel of the Mexican Revolution
Spanish 5313: South American Narrative, XX Century
Undergraduate:
Spanish 4380F: Mexican Literature
Spanish 4370: Mexican and Mexican-American literature
Spanish 3371: Spanish American Culture and Civilization
Spanish 3308: Advanced Composition
Spanish 3306: Spanish-American Literature: 1880-present
Spanish 3305: Spanish-American Literature: Colonial-1880